The following article orinially appeared in Breadlines: Volume 18, Issue 3. A publication by the Bread Bakers Guild of America.

By Daniel Leader, Guild Member and Co-owner of Bread Alone Bakery, Boiceville, NY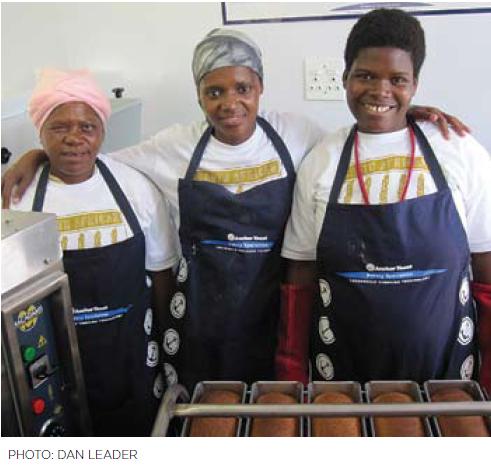 The multicolored door to the metal shipping container creaks open to reveal two South African women pulling honey-colored loaves from a shiny oven. Outside the newly painted doors, three children munch on fresh bread in the hot, dusty courtyard of Nkosi's Haven. I stand aside and watch, dressed in my baker's pants and chef's coat, while a group of neatly dressed children begin to gather around their mothers and other community women who have assembled to witness the fledgling beginnings of what I cautiously hope will be the gateway to their health, healing and livelihood: The South African Whole Grain Bread Project.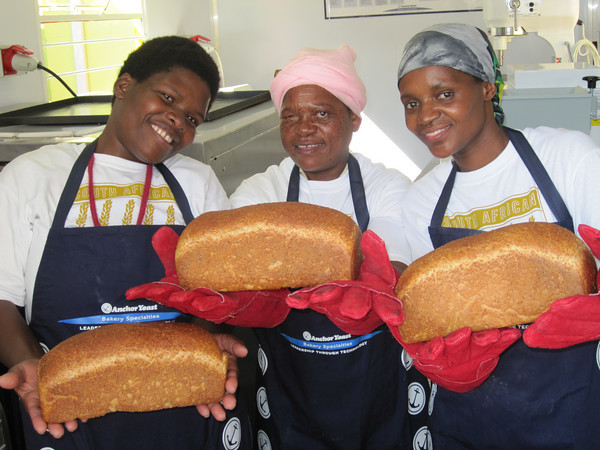 The South African Whole Grain Bread Project (SAWGBP), an internationally-acclaimed bakery business founded by Dan Leader, Neil and Leann Ratner, opened its first container bakery at the Nkosi's Haven Village in Alan Manor, situated south of Johannesburg, South Africa.
Historically, whole grain breads have been an important part of traditional diets around the world, leading contemporary nutritionists to advocate for the consumption of whole grains as the building blocks of a healthy diet. The SAWGBP bread will be made from a proprietary blend of South African whole wheat, soy, cornmeal, seeds, and nutritional supplements, and will serve as a valuable source of proteins, vitamins, minerals, enzymes, amino acids and folic acid (essential for the health of pregnant women and children).
SAWGBP has partnered with Macadams Baking Systems Ltd of South Africa to supply mobile container bakeries. Container World converted and donated the 20 foot container. The use of these portable fully equipped bakeries will be cost effective and create a model easily replicated in different parts of South Africa and beyond.