The following article orinially appeared in Breadlines: Volume 18, Issue 3. A publication by the Bread Bakers Guild of America.

By Daniel Leader, Guild Member and Co-owner of Bread Alone Bakery, Boiceville, NY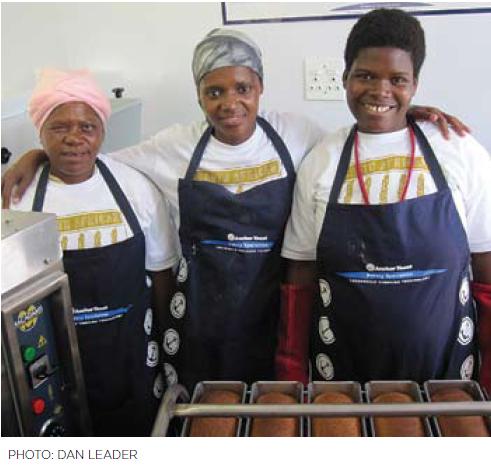 The multicolored door to the metal shipping container creaks open to reveal two South African women pulling honey-colored loaves from a shiny oven. Outside the newly painted doors, three children munch on fresh bread in the hot, dusty courtyard of Nkosi's Haven. I stand aside and watch, dressed in my baker's pants and chef's coat, while a group of neatly dressed children begin to gather around their mothers and other community women who have assembled to witness the fledgling beginnings of what I cautiously hope will be the gateway to their health, healing and livelihood: The South African Whole Grain Bread Project.