---
The following article was written by Laurelle Williams and originally appeared in tame Times on November 29,2011, Johannesburg South Africa.
---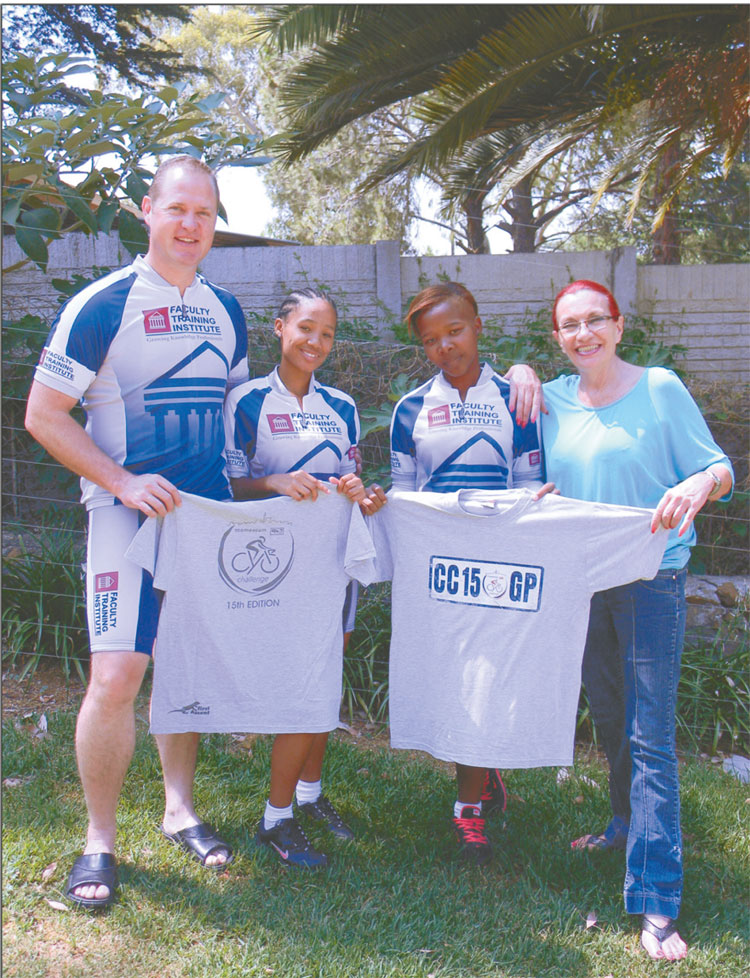 What started out as a 'boys bet' turned out to empower two young girls, Patricia Canon (16) and Nonjabulo Khubani (18), residents of Nkosi Haven Village. On 20 November Patricia crossed the finish line of the Momentum 94.7 Cycle Challenge becoming an instant heroine for the youth and if Nonjabulo had her way, she wouldhave still cycled the race with chicken pox but higher powers said it was a no go. Nonetheless, Nonjabulo is still a victor for putting the effort, commitment and dedication in her preparations.
Bradley Turkington presented Rob Noel with a deal: he would sponsor two bicycles on condition that Rob acquires two residents from Nkosi Haven and sees them to the finish line of the 94.7 cycle challenge. Seeing as Rob had made a commitment to Nkosi Haven since his Cape to Cairo charity trip that he rode in aid of Nkosi Haven and other charities early this year and not being able to say no to a 'boys bet', he took on the challenge. All residents of Nkosi Haven were asked who was interested in riding a bicycle and in stepped two brave, fearless young ladies, Patricia and Nonjubulo. The training commenced in September with Rob taking the girls to Cradle of Humankind and Suiker- bosrand on weekends to experience hills, the heat and long-distance riding.
"In total, we had 400km of training"
"At first the training was a struggle, Patricia really hated me as at first she despised hills, but thanks to the assistance and advice from Bradley, Patricia overcame her dislike of hills and conquered them. Bradley educated us on diet, hydra- tion and what to eat during a race and I am really proud of both of the girls. It is a major achievement to have the endurance, mental strength and belief that you will overcome a hill or will complete the training," Rob said.