Dan Leader, co-founder of the project mentions, "The SAWGBP has embarked on a multifaceted mission reflecting a holistic approach to the needs of HIV/AIDS-infected people and at its most basic level. We intend meeting the essential dietary needs through supplying fortified whole grain bread which we have developed."
Dr Neil Ratner, SAWGBP co –founder, says, "This bread has been developed under the advisement of nutritional and medical experts in the U.S.A and South Africa whose main aim is to deliver an optimal balance of essential vitamins, minerals and proteins."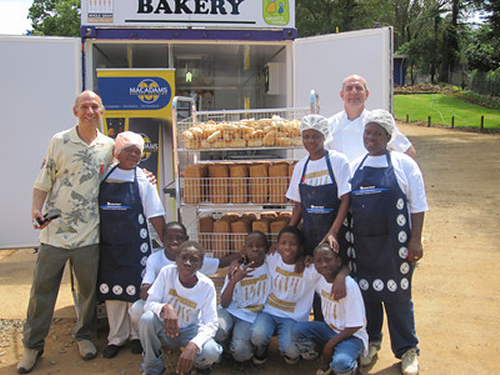 Gail Johnson, founder of Nkosi's Haven, says, "We are proud and delighted to accept this donation from SAWGBP. This is a first for any HIV/AIDS NGO and will assist us to become sustainable. The Village represents an ideal situation where the need for the final product is matched by a team of capable employees willing to supply the necessary labour."
In addition to donating the bakery SAGWBP will donate the bread mix for the first six months of this operation. Beyond that, ownership of the business and the oversight of daily operations will remain in the hands of Nkosi's Haven Village.
SAWGBP is committed to establishing a network of independent bakeries that will be self-sustainable and thoroughly integrated with the local supply chain. Ideally each bakery will generate enough income through direct sales to be self-sufficient within three to six months. The mixture will be distributed to small, community-run container bakeries where it will be baked and sold fresh at a competitive price in comparison to the low-quality government-issue white bread currently available.
SAWGBP and Nkosi's Haven in Action
About The South African Whole Grain Bread Project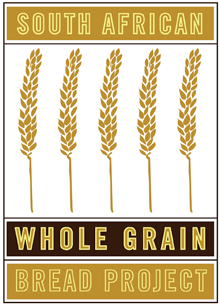 The South African Whole Grain Bread Project is a business developed by entrepreneurs Dan Leader of Bread Alone, retired physician Neil Ratner and his wife, Leann Ratner. Daniel Leader, a graduate of The Culinary Institute of America, has worked in the food service business for more than 30 years as a chef, food service manager, and bakery owner. Mr. Leader's international consulting experience includes Pick 'n Pay. The two connected when Ratner read an article on Leader's international efforts in a local publication. Both were inspired by the tale of Nkosi Johnson. In October 2006, the SAWGBP business model won international acclaim in Holland at the Business in Development (BiD) Challenge. The BiD Challenge recognizes promising social entrepreneurs who aim to reduce poverty in the developing world by promoting small-scale private enterprise. The founders of SAWGBP were the first Americans to win.
For more information on The South African Whole Grain Bread Project, please visit: www.sawgbp.org