Nkosi's Haven has been  selected byChange the Stigma Project as a charity they want to raise funds for. Read the following article to find out more: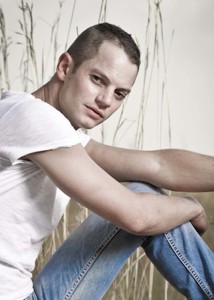 Charlie Jacobs, has been living positively with HIV for nearly 12 years. He publicly disclosed his HIV-positive status in 2011 after being selected as a finalist in the Mr Gay South Africa competition. He was the first finalist to go public with his HIV status. He specialises in life coaching for people living with HIV and recently founded the Change the Stigma Project with the first project "The Search for the Next Positive Hero South Africa 2015, looking to discover more positive role models living with HIV. The platform that will act as the starting point for many of those living in secret, to motivate and encourage them to come forward and share their journeys and come out of their "HIV closets"
The Positive Hero finalists will:
Address misconceptions about people living with HIV, that they are in fact ordinary people living positive and productive lives.
Encourage disclosure and open living with HIV and AIDS
Share their journeys with HIV that other people can relate to, so that we can stop fuelling our own perceptions that HIV is something that happens to other people, that is in fact all around us and affects all of us.
Create more awareness around HIV and by doing so, select their own South African HIV charities / NPO's which they will create awareness and do fundraising for, paying it forward, making a difference not just in their own lives but in those of others.
Address people's responses and attitudes to the disease and hopefully bring about a more positive change
Be instruments of Hope and move away from feeding HIV with fear but rather with hope.
Many myths and misconceptions contribute to stigma. People living with HIV often sy the stigma they encounter is sometimes worse than the disease itself.
Recently, Health Minister Dr Aaron Motsoaledi announced that the country will move to earlier HIVtreatment. The announcement coincided with the latest court case against the South African National Defence Forces on the basis of alleged discrimination of recruits based on their HIV-positive statuses.While we may have come a long way from the dark days of AIDS denialism, the SANDF court case shows that we are still battling HIV-related stigma.
Personally I believe, stigma prolongs anyone who is HIV positive journey from denial to acceptance.
HIV is now, as it was in 1980s, one of the most stigmatised medical conditions in the world. We could perhaps justify the stigma attached to the disease in the early 1980s, when we knew very little about the virus, but the situation today is very different.
We know how HIV is transmitted, and we know how to prevent infection. Yet, despite all this progress, the dreadful stigma associated with HIV continues. Fear and shame continue to accompany the HIV diagnosis for many.
Today, we know that stigma and discrimination has helped the spread of HIV. It's made people afraid to test and prevented often the most vulnerable from getting care. We can't let another 20 years go by before we start addressing HIV stigma.
It's time that the human progress in how we handle HIV/AIDS in our community begins to match the advances being made in the research lab" thus the reason for the "Search for the Next Positive Hero SA" project.
People living with HIV/AIDS will be able to enter from the 1 Dec 2014 on World Aids day. Once the finalists has been selected in March 2015, the public will also be able to vote for their favourite Positive Hero.
To enter and disclose one's HIV status and participate in "The Search for Next Positive Hero SA" will show a lot of courage, sacrifice and devotion, thus the reason for Change the Stigma Project searching for prize sponsorships that will encourage, but also enrich their lives.
Nkosi's Haven has been selected as one of the HIV charities that will be selected by one of the Positive Hero finalists to create and raise funds for.
I would like to thank Director Bill Burridge from New Insights Africa that is our first sponsor that came on board by sponsoring a complete Life coaching course to the winner and 2 short life coaching courses to the 2nd & 3rd runner up. I believe this course will add as much value to their lives as it did mine.
Be a Hero and visit our website on www.changethestigmaproject.com